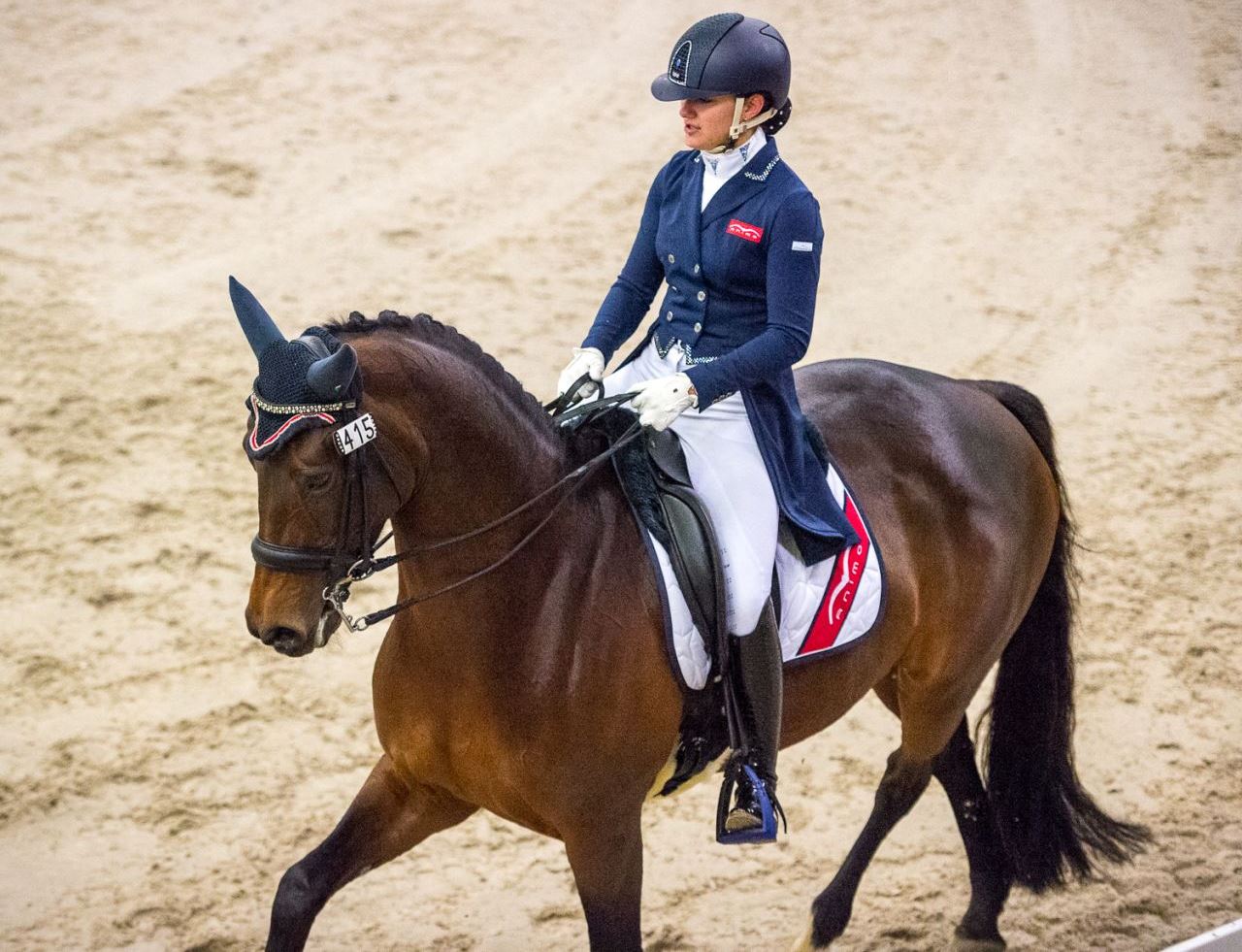 14 May

Beautiful climax at the CDI Roosendaal

The CDI Roosendaal turned out to be a very successful show for Lina and Donna and was therefore a nice continuation of the current indoor season. Lina, who was riding with her outfit sponsored by Animo and Roeckl for the first time, had already a good feeling after the team test on Thursday. She finished (very) late in the evening at 5th spot in a field of 20 competitors. Beside a challenging start when Donna, as energetic as she can be, found it difficult to halt, the test went really well. The feeling wasn't reflected in the points that stuck at 67,68%. On the other hand there was less than 2% between fifth and first place in the final score.

The tables turned at day two. Although the feeling in the individual test wasn't that much better the percentage and end result were. With exactly 70% Lina and Donna finished second. It even turned out to be a close call considering the small margin of 0,26% towards first place. A beautiful climax followed on Sunday. A strongly ridden freestyle was rewarded with 74,25% -one judge even gave over 77%- and at the end of the CDI Roosendaal the American anthem finally filled the indoor arena!
WORKING TOWARDS U25
Lina was for sure delighted with this result. She said afterwards: 'I'm really happy with it. Donna felt really good and it also looked good! For sure the trot part did. We were exactly on the music. In the canter we were a little bit behind but that's always better than being ahead. I'm very glad with how Donna performed during the whole show. She was so sharp in the beginning. Actually a bit too much. The flying changes were a challenge as I could barely touch her. And Anky joked at me that I have to let Donna halt, otherwise people would think she teached me wrongly. During the freestyle this all went better including the flying changes. My dad was there to help me and even that worked out well this time, ha ha.'
After she started competing at Young Riders level exactly one year ago -with a victory at the CDI Roosendaal- Lina concludes that Donna has become more steady and less adventurous. 'Everything is more natural now. She is trotting much better and has much more power. We are already working towards U25 but that's a goal for 2018. Short-term we are aiming for competing at Jumping Amsterdam. We have a selection at the end of December and hope to qualify then.'