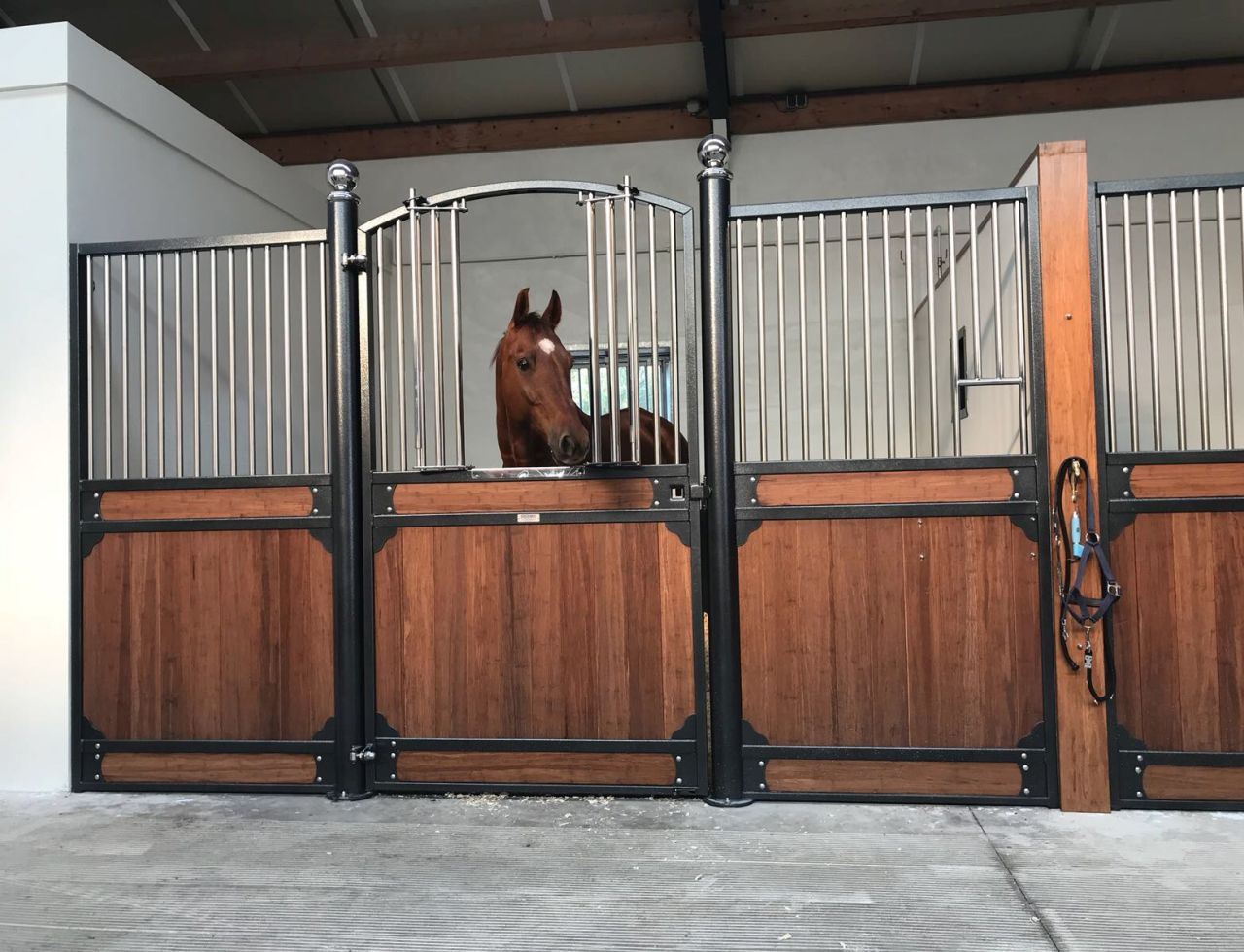 14 May

First horses arrived at UZN Stables

The UZN Stables are taking more and more shape! This brand new professional dressage stable, run by Lina and her family, is situated in the countryside of the Sint-Oedenrode municipal, roughly between the cities of Eindhoven and 's-Hertogenbosch.

We can say that more or less the first phase of the construction has been finished. Lina's father Ali has done an impressive job the last months together with Frans Adriaans and the construction workers. The stable boxes are finished now, and so have the fences for the paddocks and pasture. Besides this preparations have been made for the construction of the indoor arena, drainage for the sands paddocks is in progress, grounds have been levelled and sowed and the area around the big pond has been prepared.
MILESTONE
Also still a lot of work to do, but we've reached a big milestone last week when the stable was ready for the first horses! The honor of being the first resident of the UZN Stables was for the latest acquisition: miniature horse Smokey. Soon after Smokey arrived it was time for some companionship. To prevent him to get lost in his new, spacy environment ? we have put him together with Master Design UZN (s. Glock's Toto Jr.) in the same box. The filly has been weaned from his mother and has developed very well.
The first horse that Lina actually can ride at her new facility is Comte du Baccarat C (picture above), or Bacca as we call him. He was the third horse to arrive at the UZN Stables and more will follow in the coming period. #excited