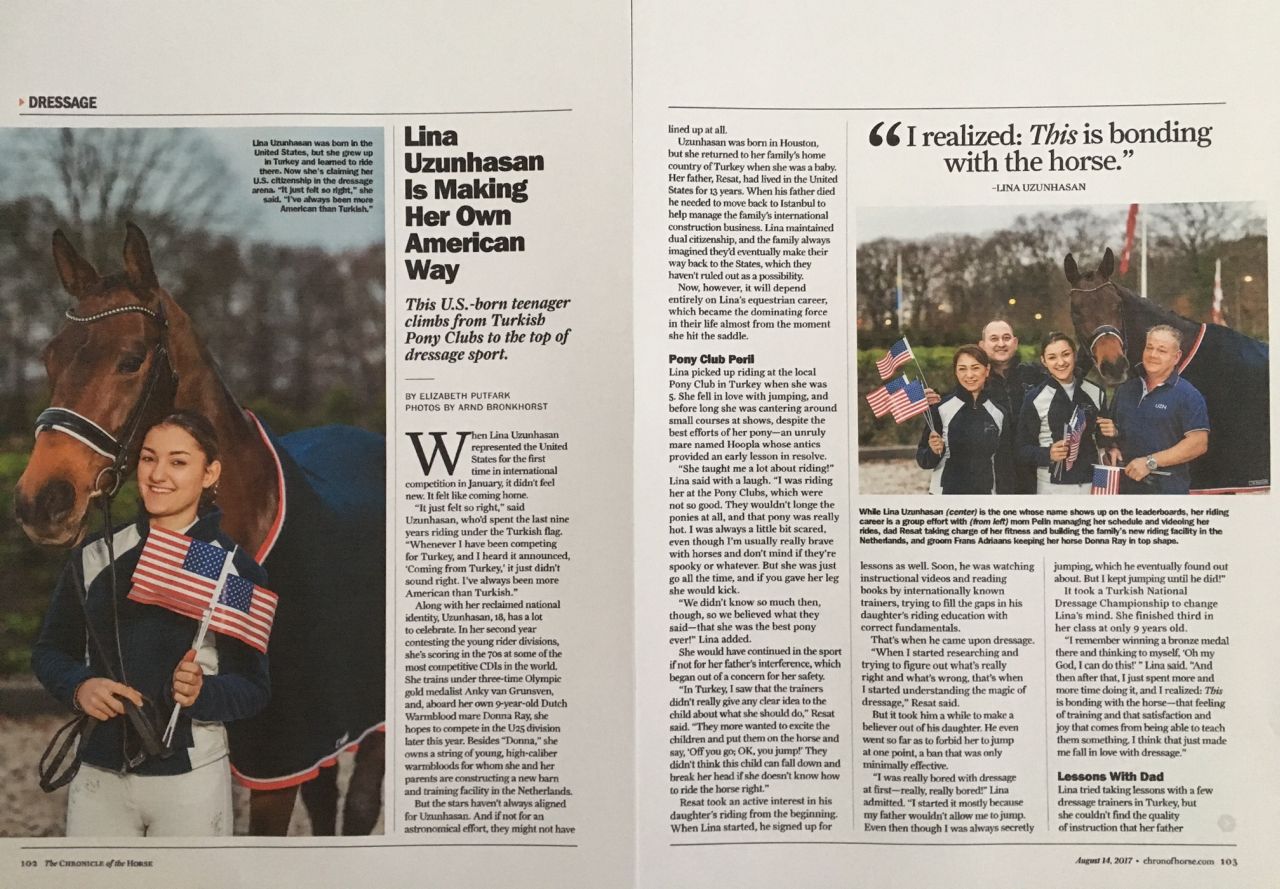 14 May

Great article in 'The Chronicle'

The well-known American magazine The Chronicle of the Horse has published a beautiful article about Lina. In the 14th of August issue of this weekly magazine you'll find a seven pages long story, written by editor Elizabeth Putfark and with pictures from Arnd Bronkhorst.

The article is a great introduction for American dressage fans of a young and ambitious rider that started competing for their country since the beginning of this year. The story tells about the path that American born Lina has followed since her early start at the Pony Clubs in Istanbul till her current position as successful Young Rider in the Netherlands, where the facility of the new UZN Stables is also being build.
AMERICAN PHILOSOPHY
This story about ups and downs, chances and sacrifices ends with the following, nice passage:
It's a headfirst, all-in approach to life, but it might have been the only way for Lina to get from the Pony Clubs of Turkey to where she is today. And as a philosophy, it sounds a little American, too. "For me, I don't think there's any other way to succeed—you have to go into everything really all at once and be like, 'I'm here, and you will know me,' " Lina said. "At least, I don't know any other way. We just came to a new country to a completely new industry to us. We learned from losing sometimes, sometimes losing big! Our way, you make a lot of mistakes, but eventually you know you will never do them again."