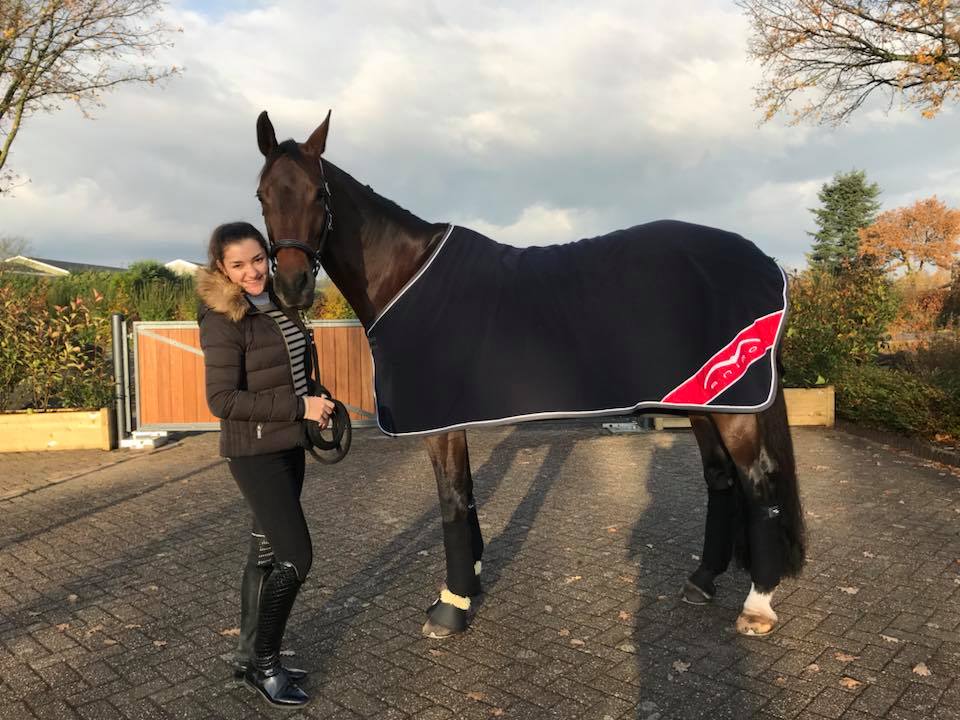 14 May

Lina newest Animo testimonial!

Great news! Lina has become the newest testimonial of Animo Italia! The people from this famous and prestigious equestrian brand have welcomed Lina in their team which means she will be supported with the best competition and training clothing available in horse sport and represent Animo during competitions and in media expressions.
The sponsorship started with a nice collection of competition clothes like the Latoya dressage frack (navy blue), the Nisotta riding breeches and Barbetta and Bolka competition polos. Of course the people from Animo haven't forgotten her top horse Donna Ray and provided Lina with a Jolen horse blanket and Wils and Wenz bandages.
IN GOOD COMPANY
It speaks for itself that Lina is thrilled about this sponsorship. 'Proud to be the newest Animo girl ?', was her first reaction on social media. By being a testimonial of Animo Lina is now in good company with top dressage riders like Kristina Bröring-Sprehe, Adeline Cornelissen, Matthias-Alexander Rath, Emmelie Scholtens and Dana van Lierop.
Together with the earlier support from Roeckl dressage gloves there is no better way to start a week like this one where Lina and Donna can represent these brands at the show of the CDI Roosendaal. Still there is one more sponsor to announce. After that Lina will be totally in fashion ?. So to be continued!