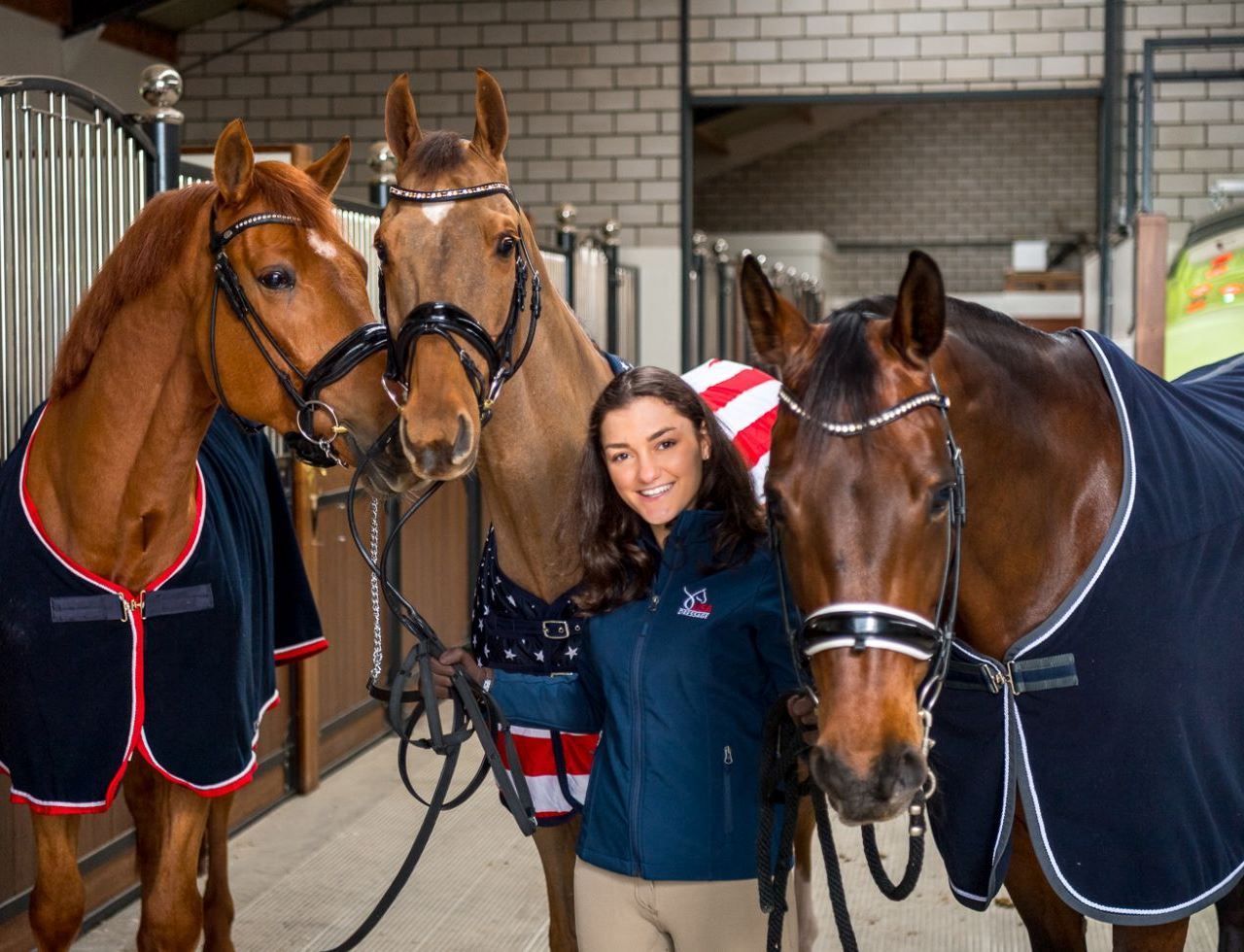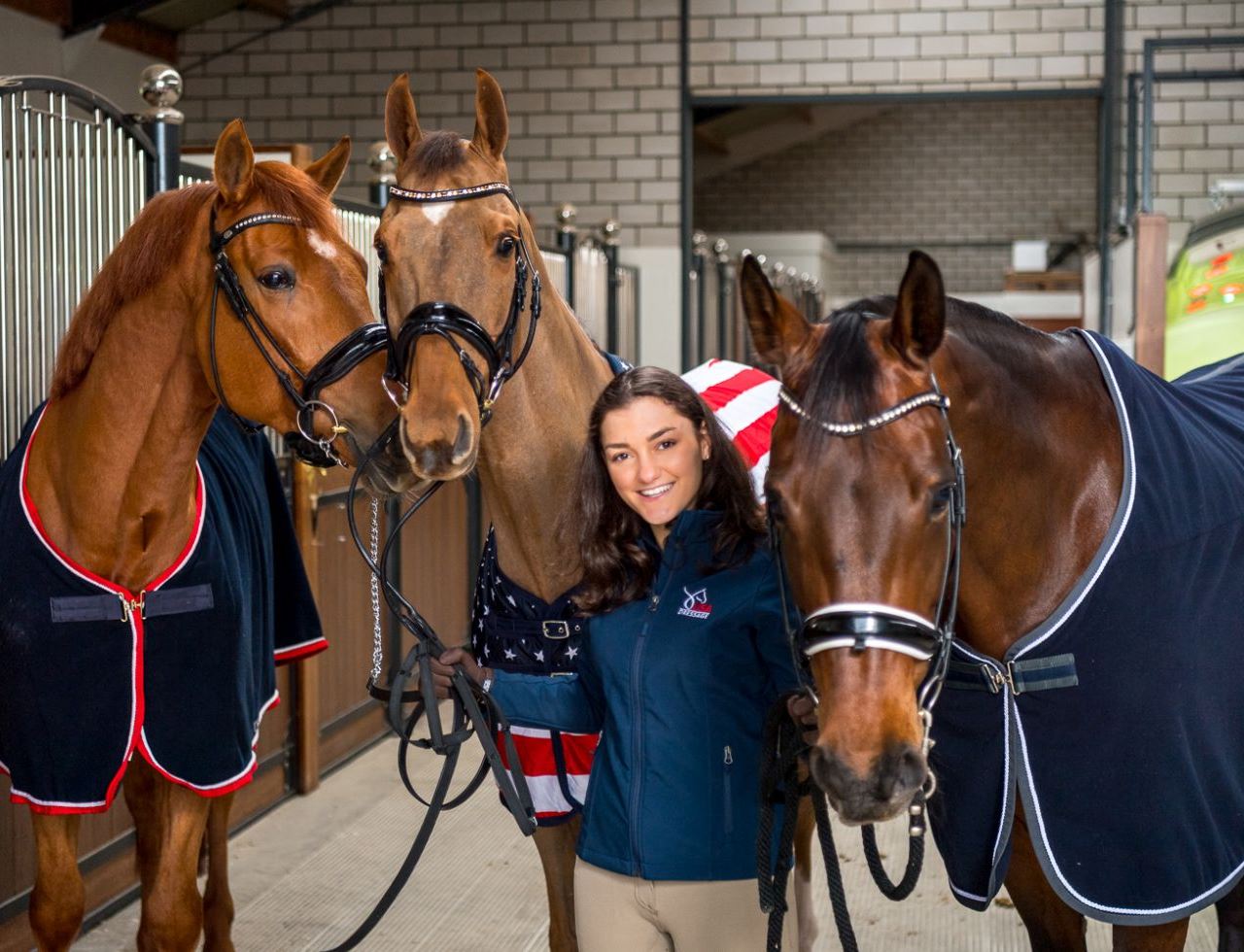 14 May

Meet the UZN horses

Since the first horses have arrived at the brand new UZN Stables more have followed this example. In total we have now seven horses at our premises: three trained by Lina, three fillies and our miniature horse Smokey.

The most familiar of the competition horses is of course Lina's top horse Donna Ray (s. United, picture right). The two of them are working hard towards their debut at U25 level. Also with Comte du Baccara C -nickname Bacca- (s. Johnson, picture in the middle) the training is focussed at the first start this year which will normally be at Young Riders/Small Tour level. Then we also have our youngest fellow under the saddle, Fürst Fabelhaft UZN (s. All at Once, picture left). We have gelded this four year old chestnut for his sporting career. He is now a couple of months under the saddle of Lina and progressing very well.
STRONG RELATED FILLIES
The three fillies we have are born in 2017 and registered in the KWPN and Oldenburger studbook. At first our own bred Master Design UZN, a daughter of the talented Toto Jr. out of the mare Gente (s. Charmeur). Beside this athletic yearling you'll find two other interesting bred and also strong related fillies at our place. One is a daughter from Escolar out of the mare Voice (s. Fürstenball). And out of the same German damline we also own a daughter from Fürstenball and the mare Voilana (s. Stedinger), on her turn also the mother of the mentioned Voice.
Not at our place are the two colts we (co-)own. One is the KWPN registered McKeezie (Guardian S x Jazz), the other the Belgian bred Rolls Royce van de Kempenhoeve (Daily Diamond x De Niro).
In the coming period we do expect to bring more horses towards our brand new stables in the Sint-Oedenrode municipality. We already reserved a stable for Gente and Hermes, from who you can also find more information in our horses overview.