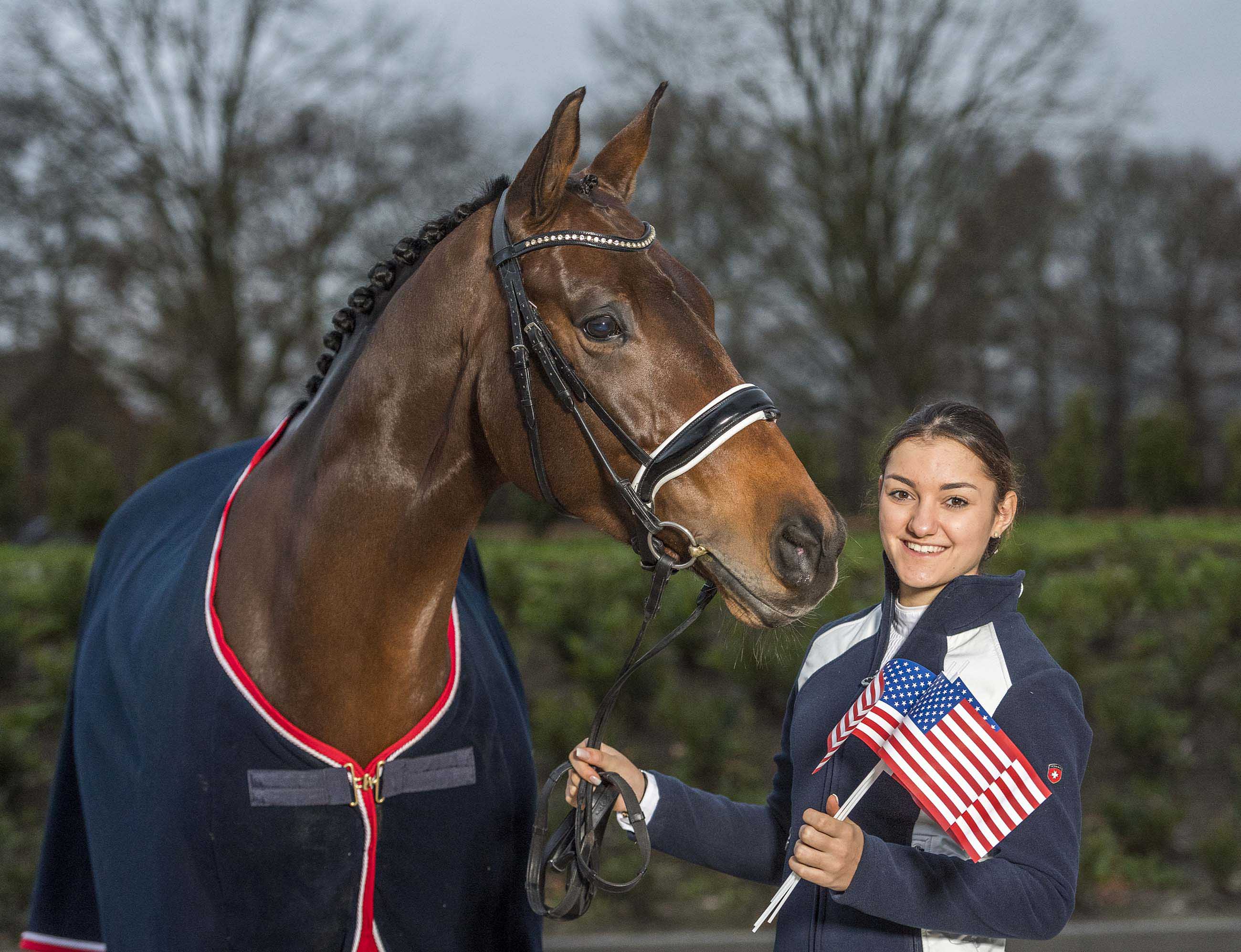 14 May

'Proud to ride for the US'

In 2016 Lina Uzunhasan made quite an impression at the FEI European Championship for Juniors with a fourth and two fifth places. She performed there under the Turkish flag, but as of 2017 Lina will be competing for the USA. The 17-year-old rider who has a double nationality has chosen her native country instead of the country she grew up in. Lina says: "Although I have lived in Turkey for most of my life, I have always felt more American than Turkish. It gives a sense of pride to ride for the US. I might not be taking the easiest path with this choice. As a Turkish rider it would be easier to fulfill my dream: competing at the Olympic Games. However, I don't want to be at the Games just to participate. The nationality change gives me the chance to compete against top-class competitors and I thankfully seize this opportunity."

In 2015, Lina and her family moved to the Netherlands to further boost her dressage career. In the nearby future she wants to start her own stables here and remain training with Anky van Grunsven. Her trainer, herself a legend in dressage, predicts a bright future for her pupil: "Lina is truly a good rider. She is young and inexperienced, but already capably of really improving a horse in a positive way. Her progression is impressive. If everything falls into place, we'll see some really nice things from her in the future!"

The federation she now represents is also very positive. George Williams, the United States Equestrian Federation USEF National Dressage Youth Coach says: "Last year I had the opportunity to watch Lina during a training session with Anky. I was impressed by not only her natural ability, but also by her commitment and resolve to improve. We are thrilled about Lina's decision regarding her nationality and look forward to her riding for the US. I am sure she will continue to build on her recent successes and am excited to see what the future brings."

During the last couple of months Lina and her talented mare Donna Ray have already been showcasing themselves. Her performance at the Global Dressage Forum in Hagen (Germany), where she was invited by well-known international judge Katrina Wüst to represent her age category, led to numerous positive reactions. After that she successfully switched to the Young Riders. Her international debut at the Roosendaal CDI last December was crowned with a victory.