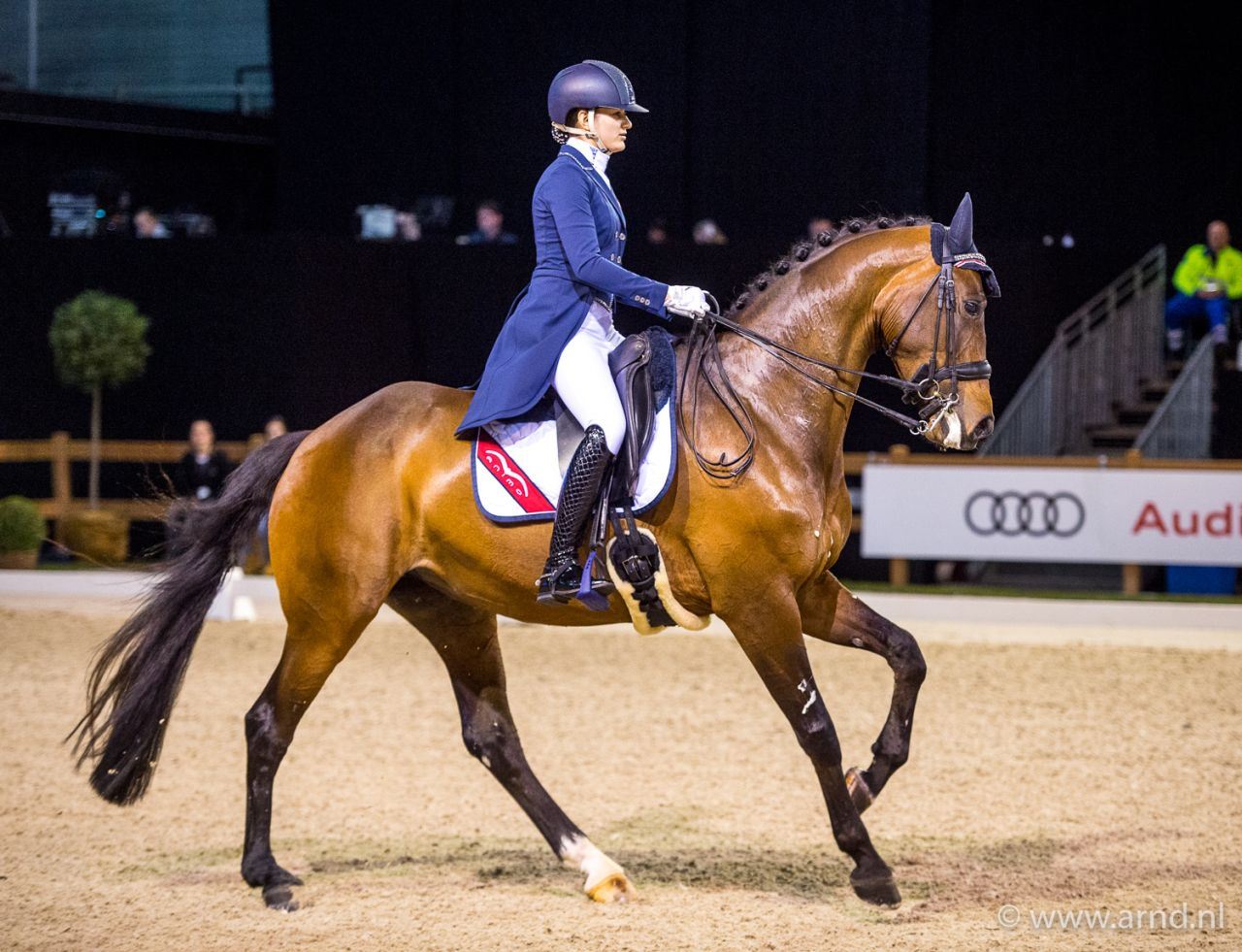 14 May

Super finish of the CDI Compiège

The prestigious international show in Compiègne, France had a great finish for Lina and Donna Ray (s. United). Our duo produced, not for the first time, their best performance in the Freestyle which was rewarded with 74,63% and a second place. For the technical part they scored 72,58% on the protocol and for the artistic part appeared a nice percentage of 76,67. Again the flying changes were one of the highlights in the test and also the harmony between horse and rider was highly appreciated by the judges. Beside Lina also Anna Weniger (Don Derrick) and Callie Jones (Don Philippo) were able to clinch a top 10 result for the United States.
24 COMBINATIONS
One day earlier Lina and Donna scored also a second place in the individual test of this Young Rider competition with 24 international combinations. Their performance was consistent but didn't deliver the wow factor we had hoped for. This in combination with some difference between the judges kept the score just below 70%. The same applied for the final result in the team competition. There were clear highlights in this test, like the canter part and especially the flying changes, but regretfully costly mistakes too, mainly twice at the halt. Because of that our combination only finished third at the beginning of this fantastic international show.