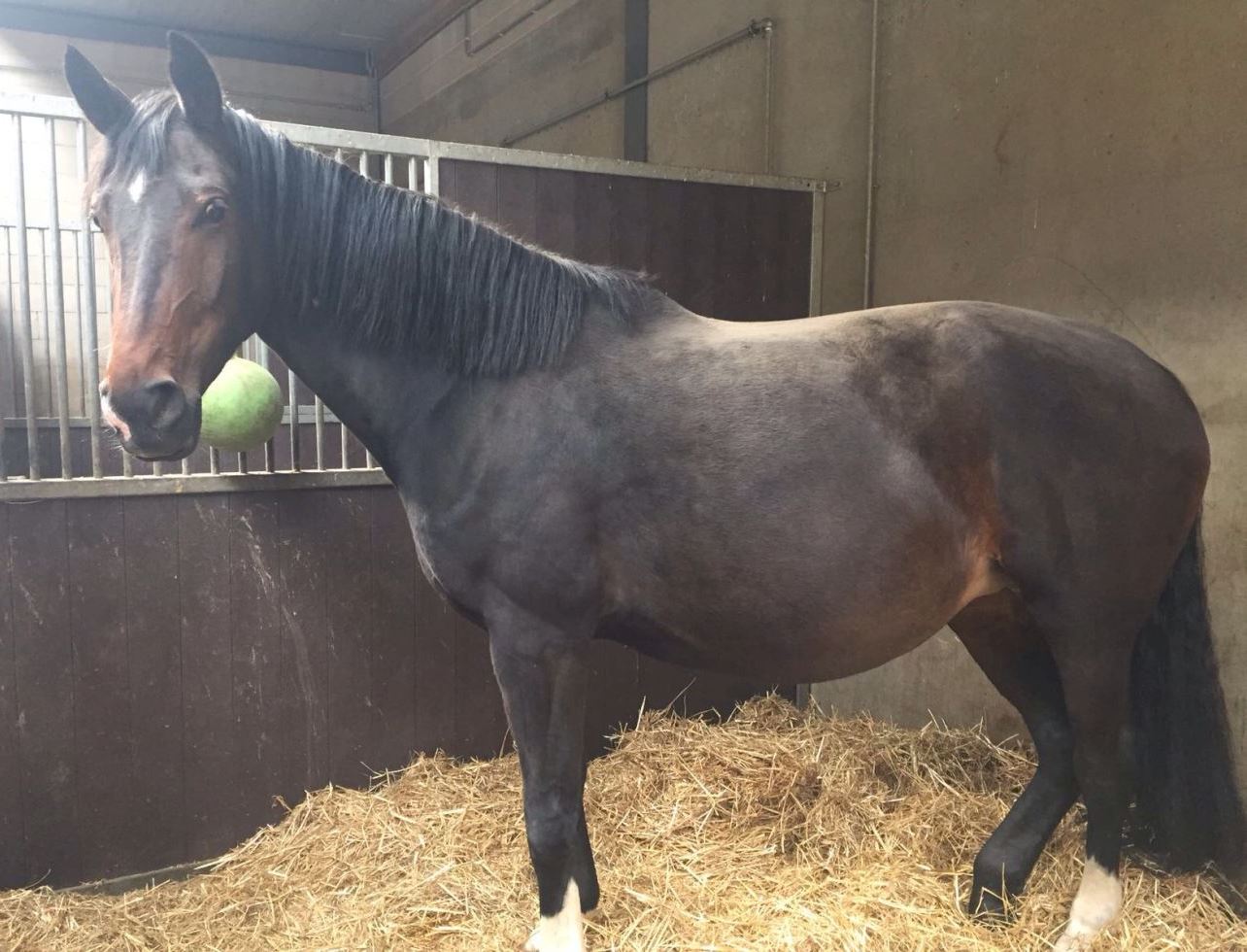 14 May

Welcome to Master Design UZN!

This morning (29 March 2017) our Gente gave birth to a beautiful foal that we have named Master Design UZN! The father of this pretty filly is Glock's Toto Jr. (Totilas x Desperados FRH), one of the most promising young stallions in the Netherlands. He excelled during the last KWPN Stallion Competition and owner Edward Gal has high hopes that Toto Jr. can be a successor of his famous father.

Gente herself is a really sweet mare, with a great hind leg and good confirmation. She is recovering from an injury and is stabled at the Rock Rehabilitation and Care Center in Nuenen, where she gets the best care from Masja Habraken. The six year old Gente is a daughter from the stallion Charmeur out of the mare Ursula (s. Métall). Gente's grandmother Irus is a full sisther from the KWPN approved stallion Jester who performed at Small Tour level. Further on we see great grandmother Elena in the pedigree. She is a daughter from Ulft, which means that we find this famous stallion in the world of dressage breeding twice in the third generation of Gente's mother Ursula.